Mariposa Academy Summer Hours

Our 21-22 School Year Calendar has been updated. Visit our website
www.mariposaacademy.net
for information on our back to school night! El calendario del año escolar 21-22 se a actualizadó. Visite nuestro sitio web
www.mariposaacademy.net
para informació sobre nuestra noche de regreso a clases!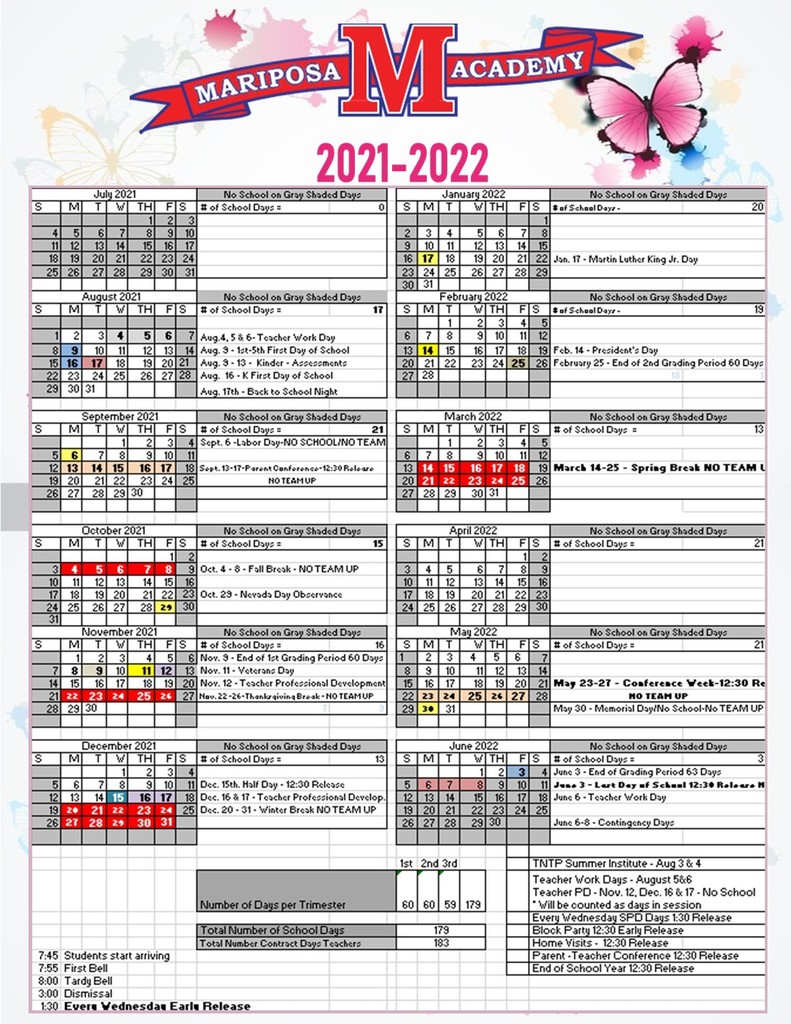 Welcome "Butterfly Summer" students we are excited to see you next week on Tuesday June 22nd. Bienvenidos estudiantes de "Butterfly Summer" estamos emocionados de verlos la otra semana Martes 22 de Junio.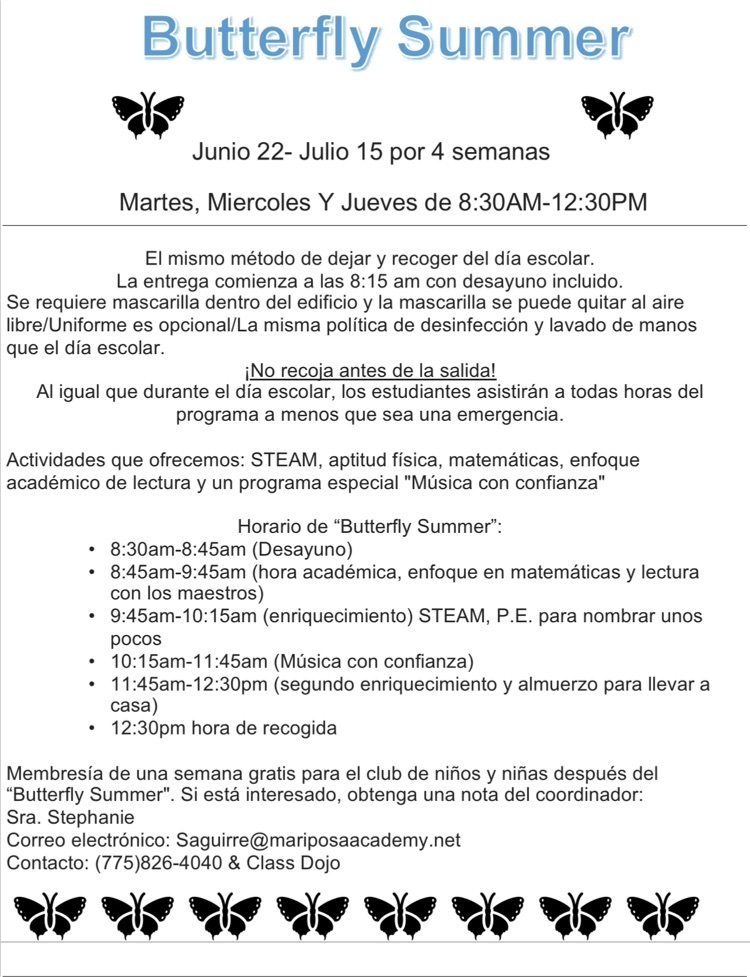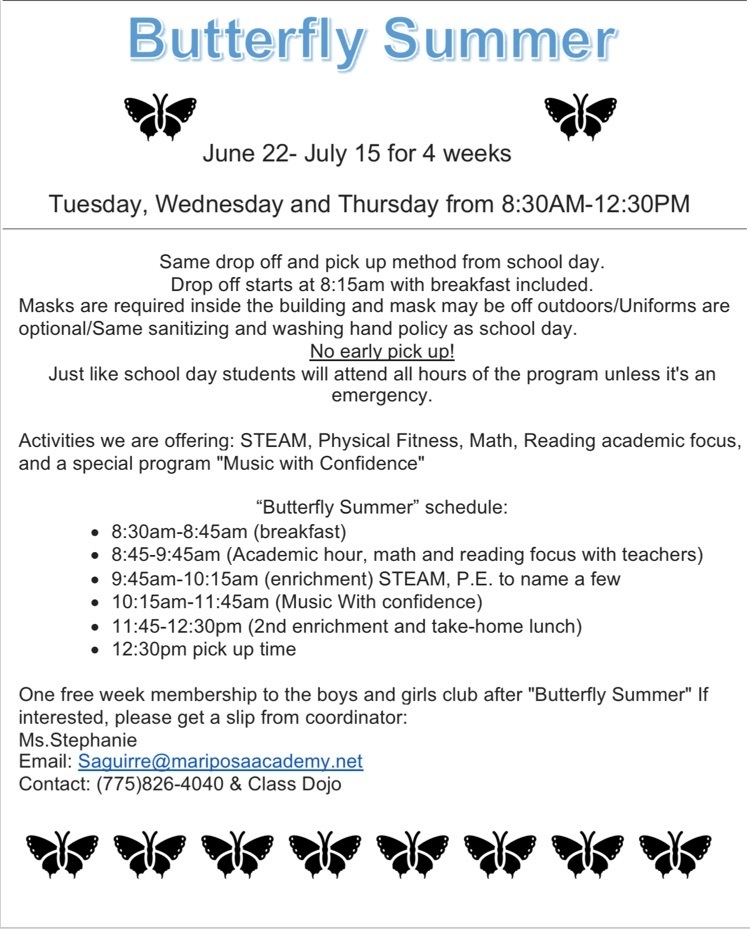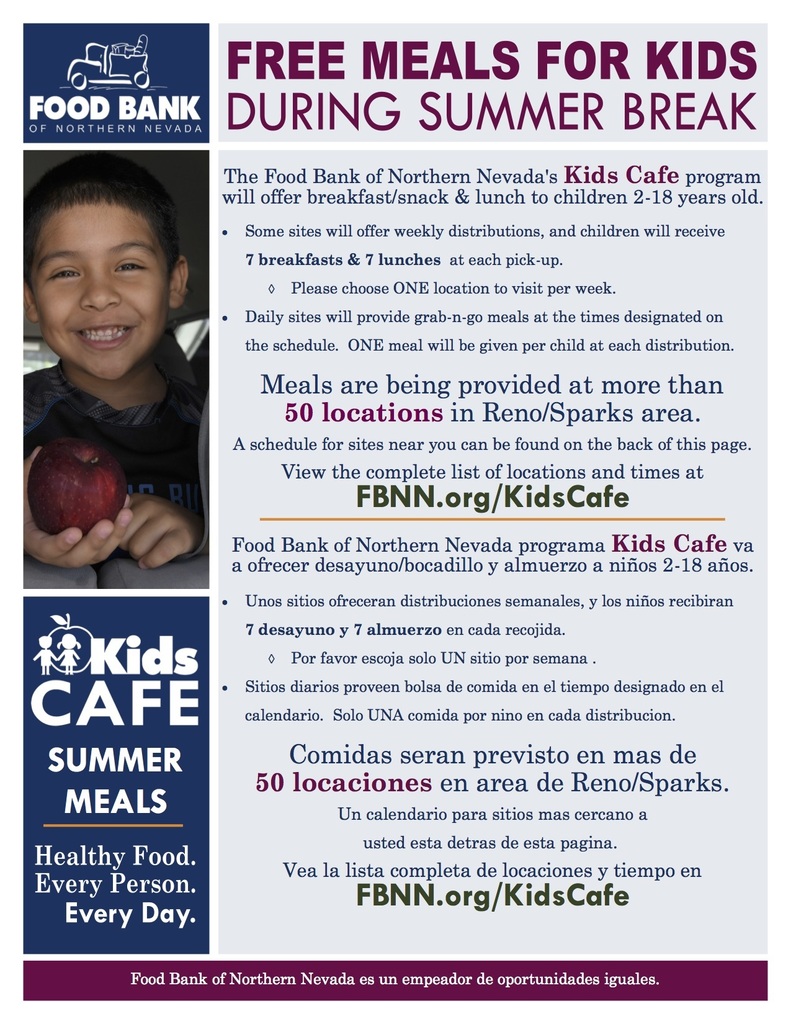 We are ready for "Butterfly Summer"! Estamos listos para "Butterfly Summer"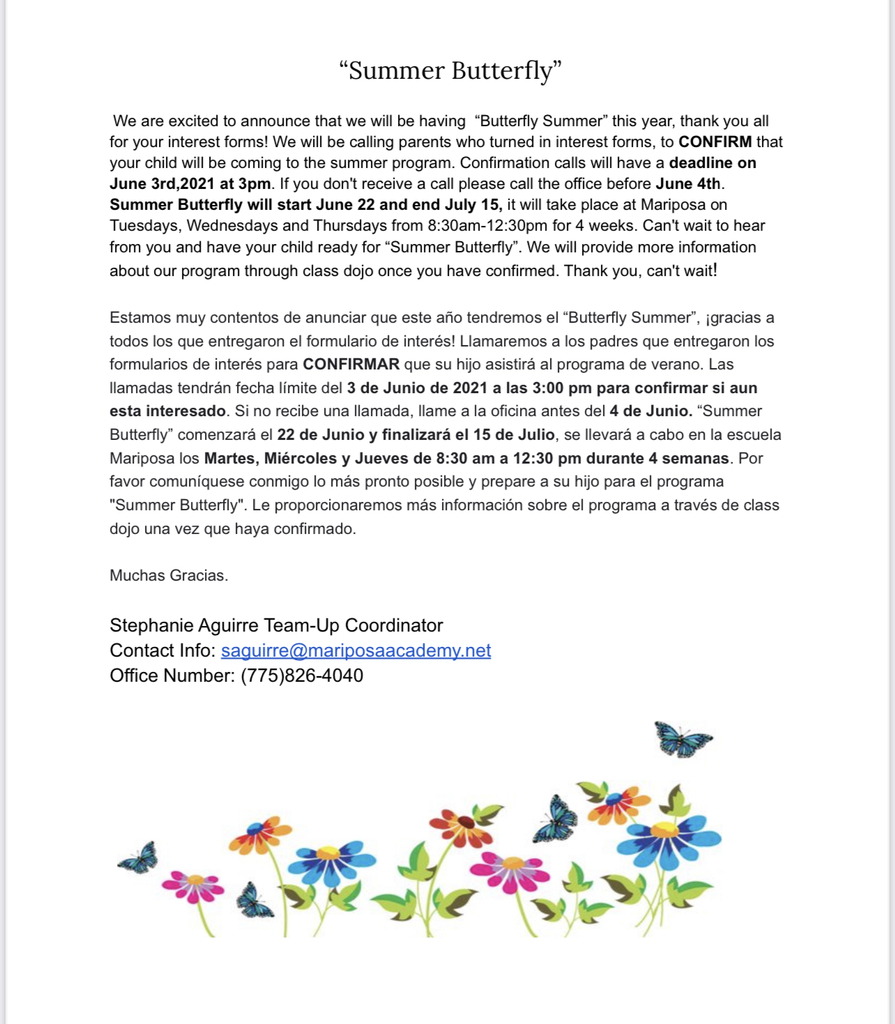 First Annual Egg Drop at Mariposa today! Ask your students to share with you about their egg, did their invention work, did their egg survive the drop? Primer Evento Anual del Desafio de la Caida del Huevo occurio el dia de hoy en Mariposa! Preguntele a su estudiante sobre su huevo, trabajo su invencion, sobrevivio la caida su huevo?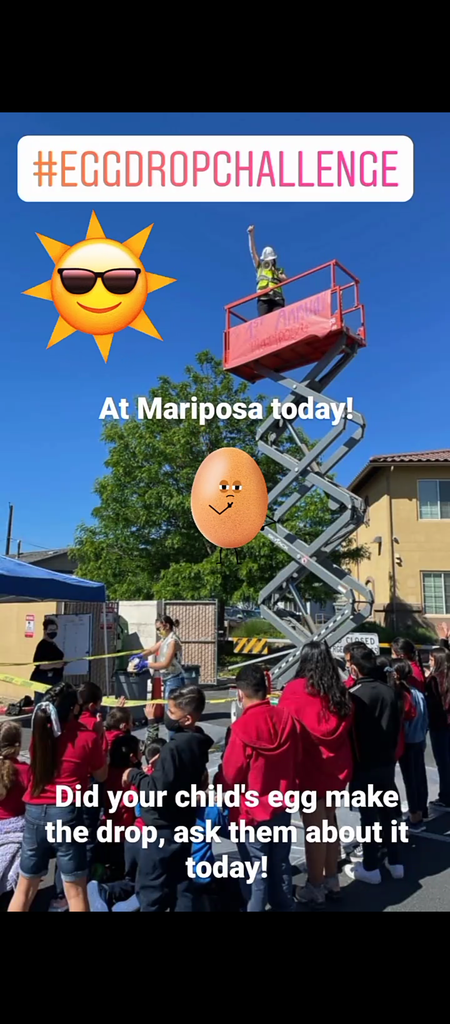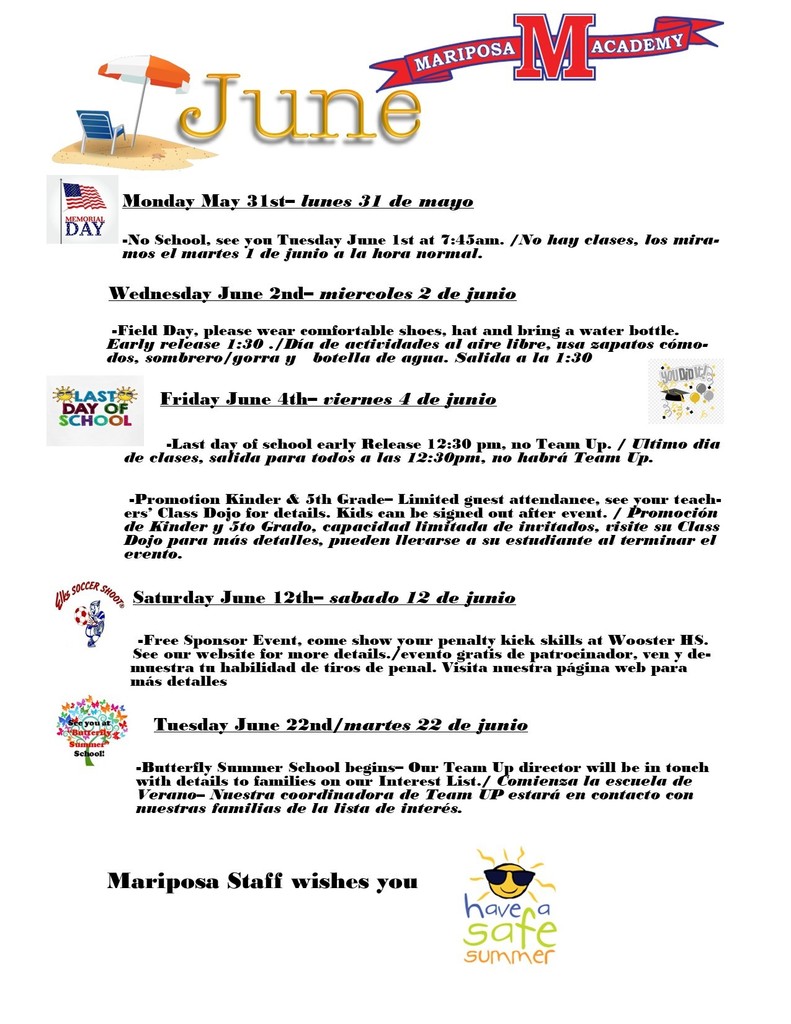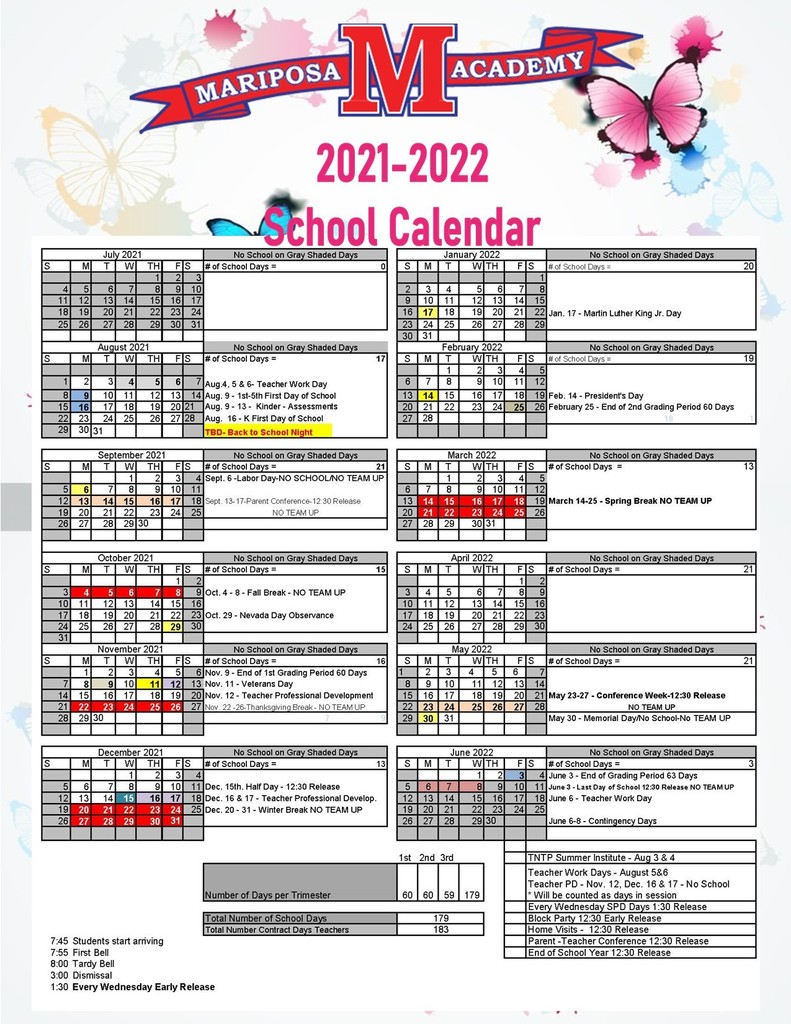 Plant Sale today and tomorrow, please support our Mariposa Garden, each plant $1.00! Today at pick up from 1:30pm-2:30pm, tomorrow morning at drop off 7:45am-8:15am, in our dirt parking lot. Please pick up or drop off your child first and drive into our dirt parking lot across the street. Venta de plantas hoy y mañana, apoye nuestro Jardín Mariposa, ¡cada planta $ 1.00! Hoy a la salida de 1:30pm-2:30pm, mañana al dejar a su estudiante de 7:45am-8:15am, en nuestro estacionamiento de tierra. Primero recoja o deje a su hijo y conduzca hasta nuestro estacionamiento de tierra al otro lado de la calle.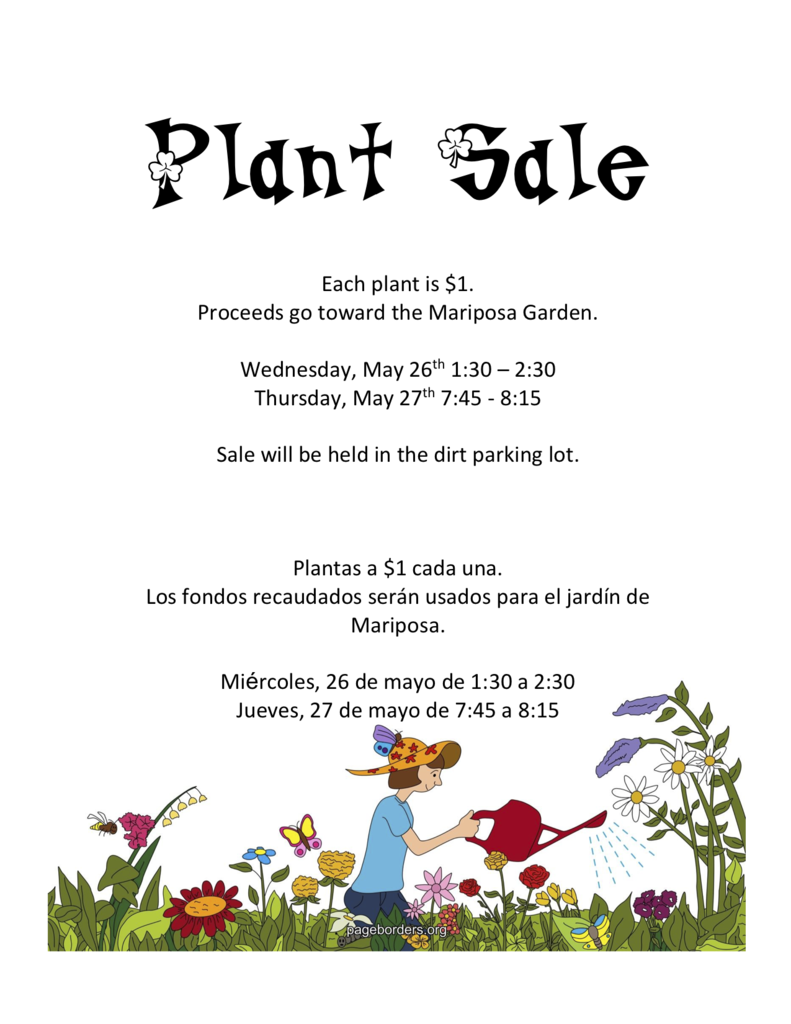 Today is Jersey Mike's Day from 10am-8pm. Jersey Mike's will be donating 20% from all sales today only at 4991 S. Virginia St. Take your paper flyer or show the flyer on your Mariposa App. Order online or on Jersey Mikes App with code MARIPOSA20 El dia de hoy es dia de Mariposa en Jersey Mike's. Nos donaran el 20% de todas las ventas. Estan localizados en el 4991 S. Virginia St de 10am-8pm. Lleven su anuncio or ensene la imagen de nuestra aplicacion, pueden tambien ordenar por la aplicacion de Jersey Mike's usando el codigo MARIPOSA20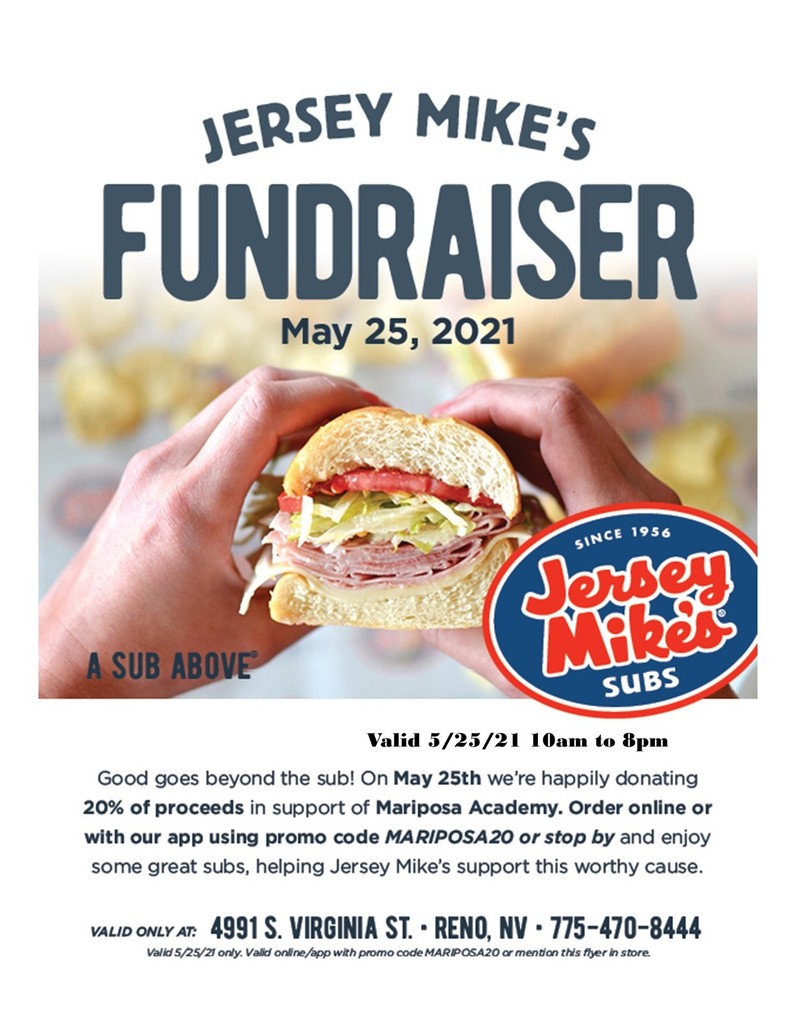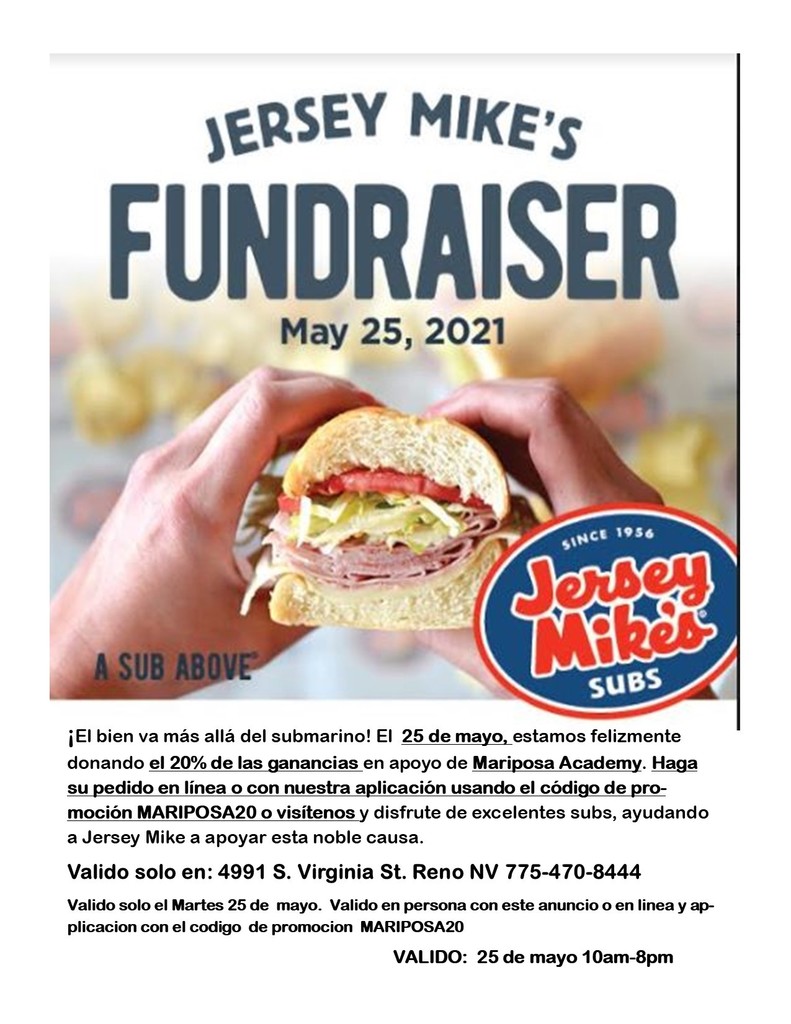 Mariposa Academy Jersey Mike's Fundraiser May 25, 2021! Evento para Recaudar Fondos para Mariposa Academy en Jersey Mike's 25 de Mayo de 2021!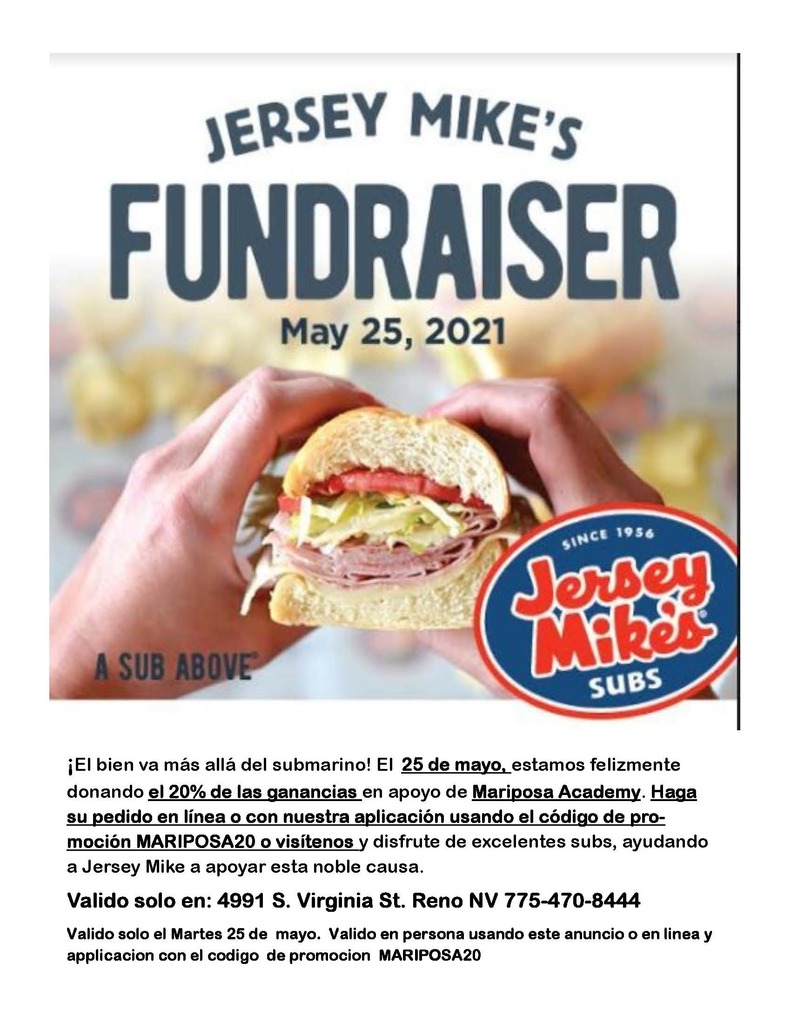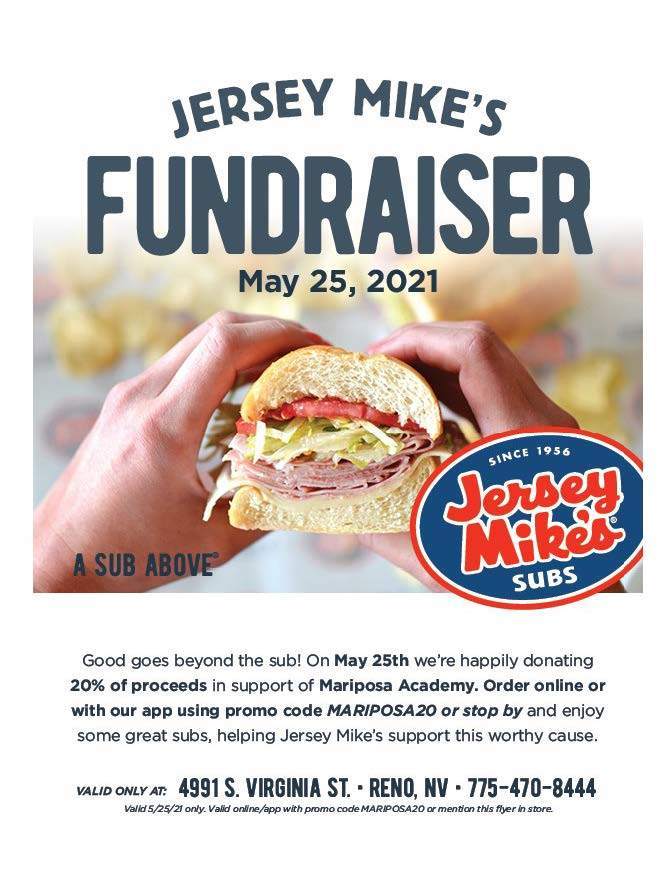 Letter for our Mariposa Families. Carta para la familias de la Academia Mariposa.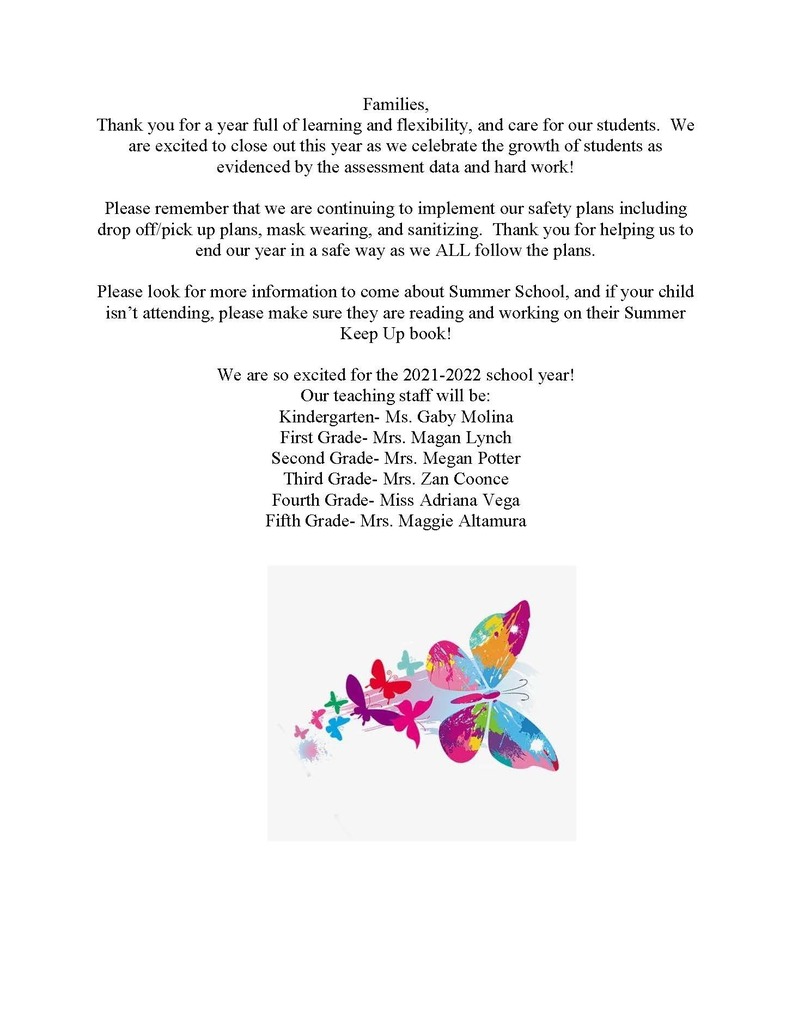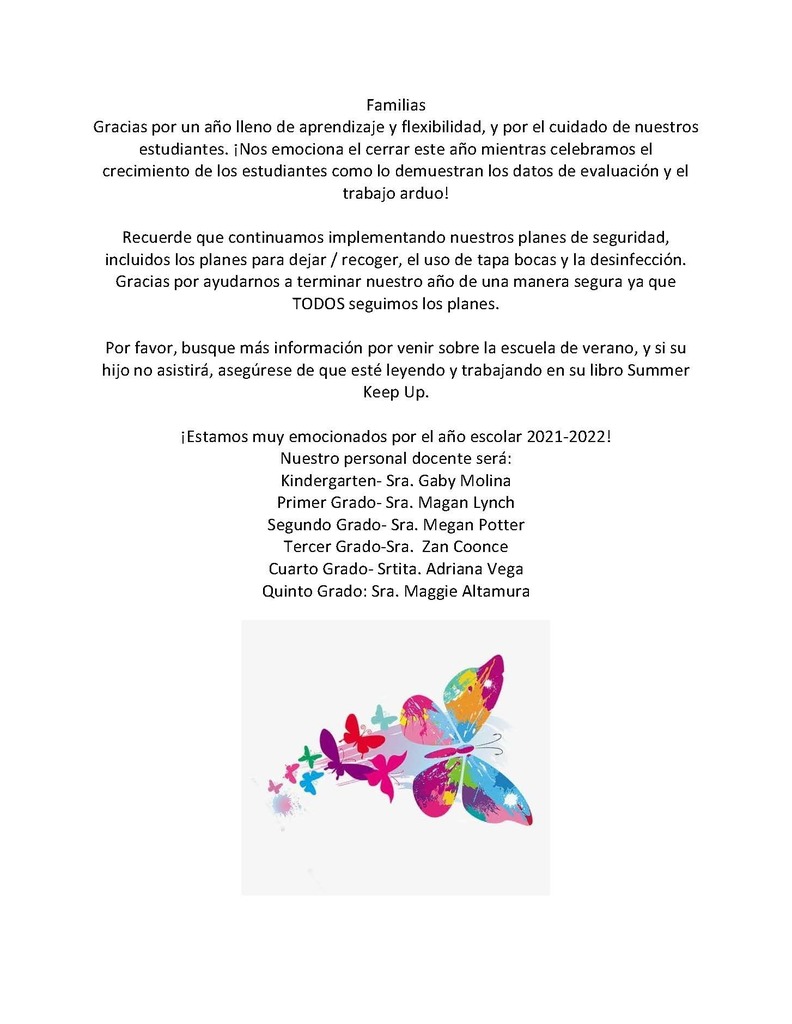 Fifth Graders at Mariposa completed their robotics and automation unit in STEAM. They had fun with their robots and even played Robot Soccer!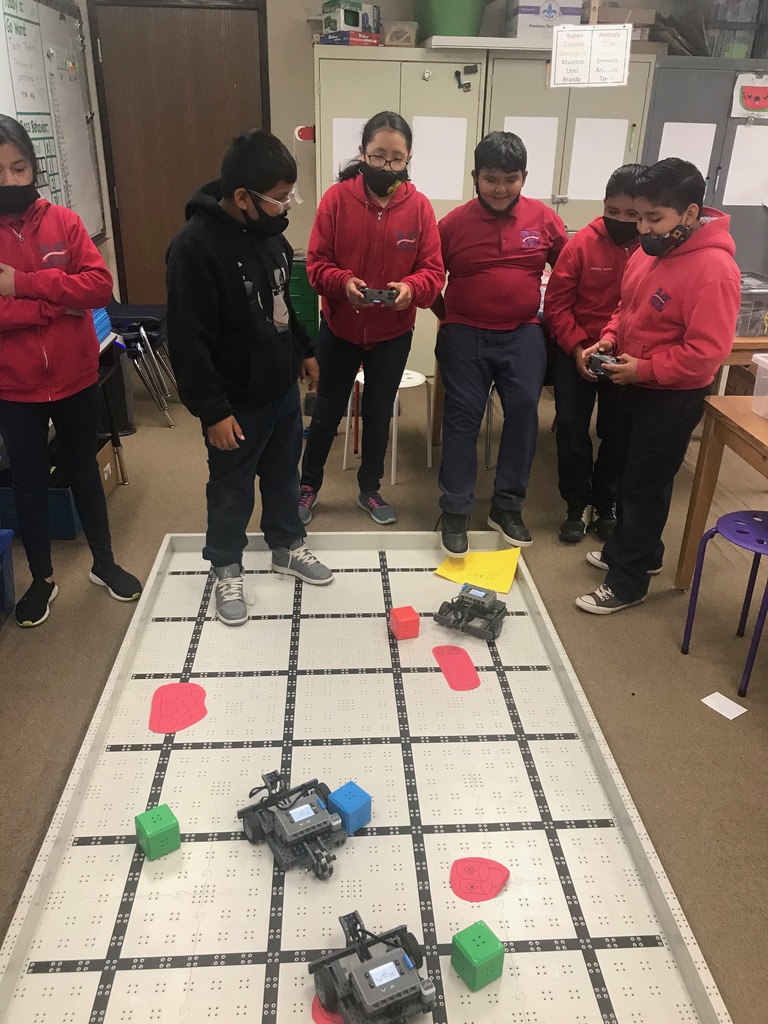 Mariposa Academy Jersey Mike's Fundraiser May 25, 2021! Evento para Recaudar Fondos para Mariposa Academy en Jersey Mike's 25 de Mayo de 2021!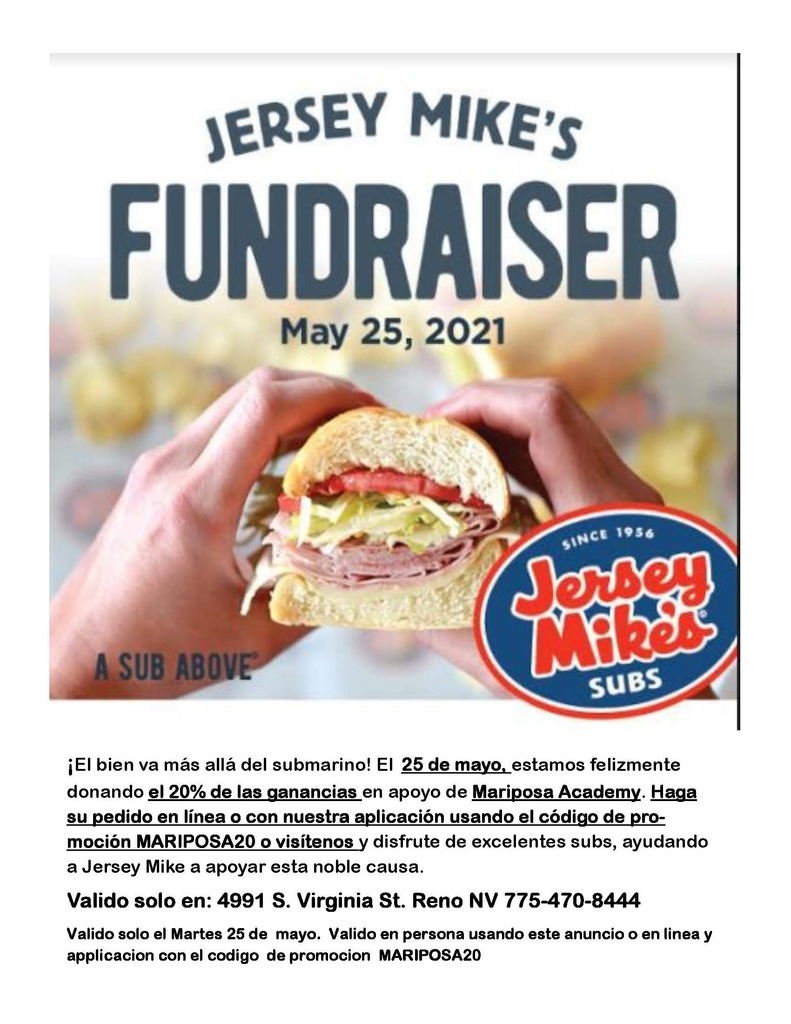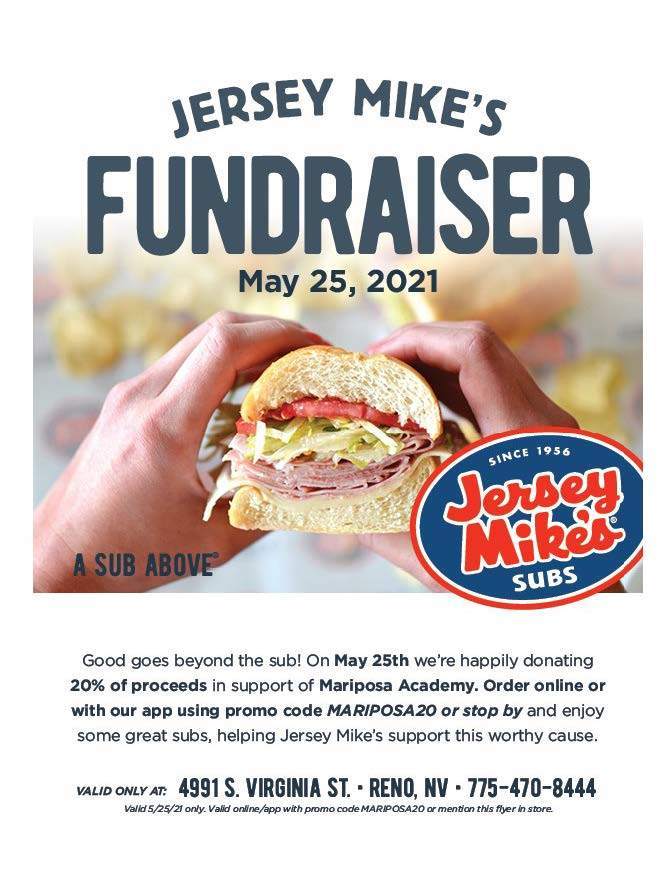 Upcoming Plant Sale! Please support our garden by purchasing plants. Each plant is only a $1.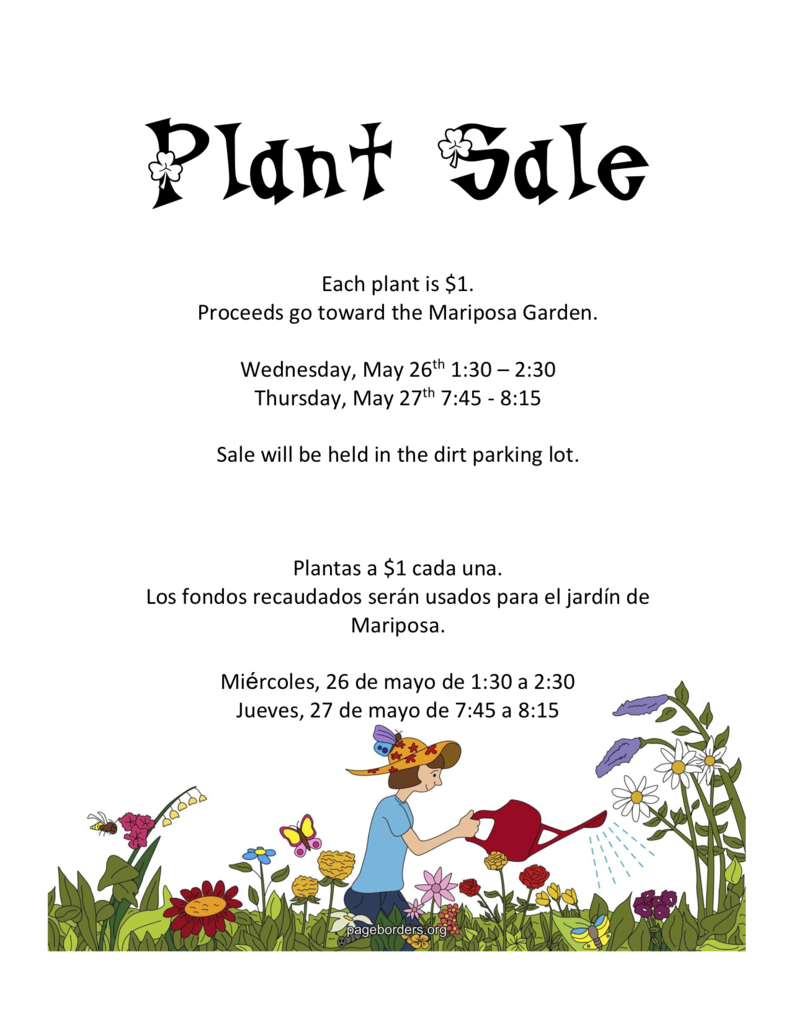 5th graders are on their way back. Please be at Mariposa at 8:45pm to pick up your child. Los estudiantes de 5 van rumbo a la escuela. Por favor lleguen a Mariposa a las 8:45 pm para recoger a su estudiante.

Thank you @SparksRotary for an amazing day of "in the field learning" for our 5th graders at Sierra Nevada Journeys! More to come.....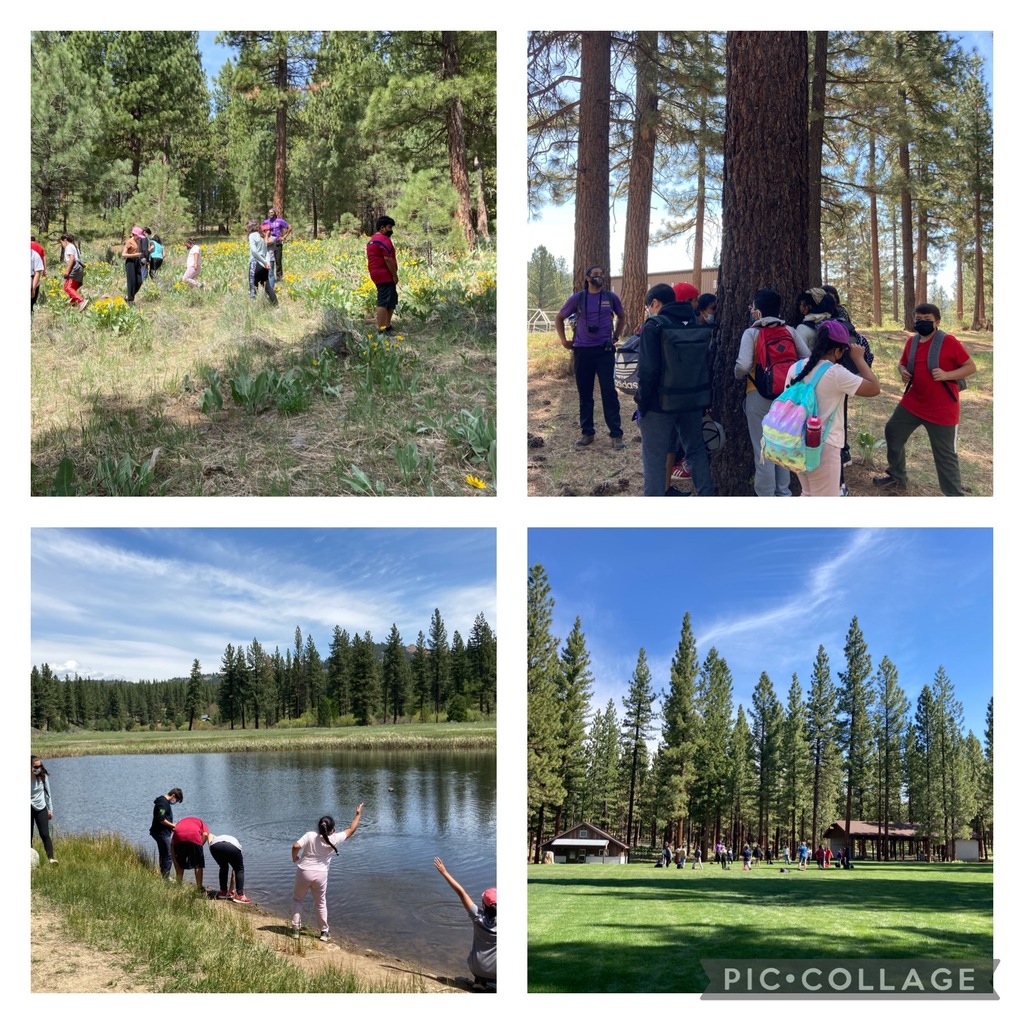 End of Year Testing / Exámenes de Fin de Año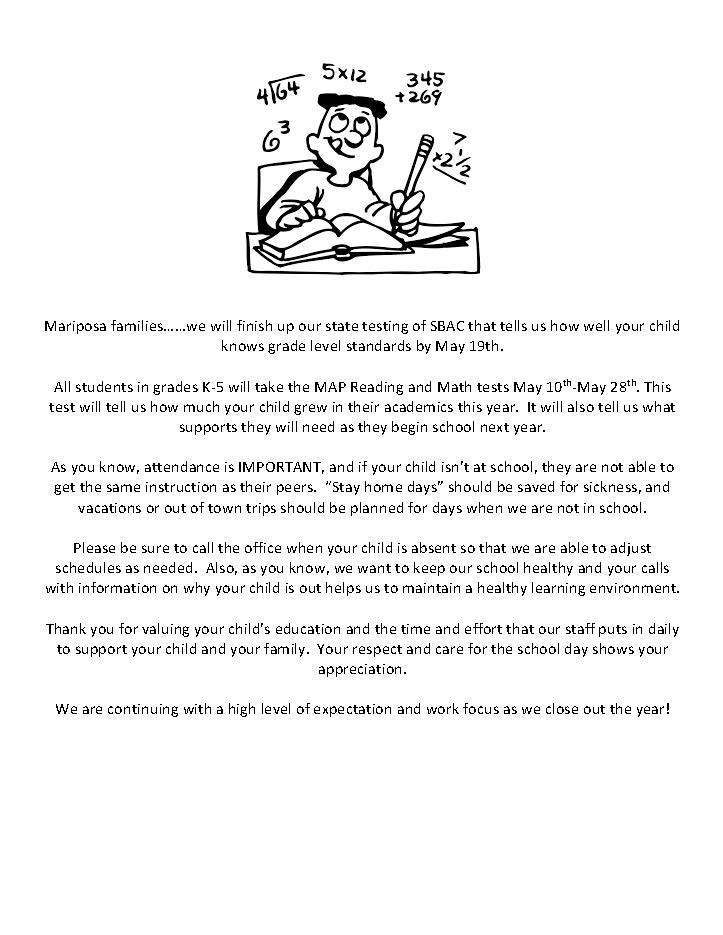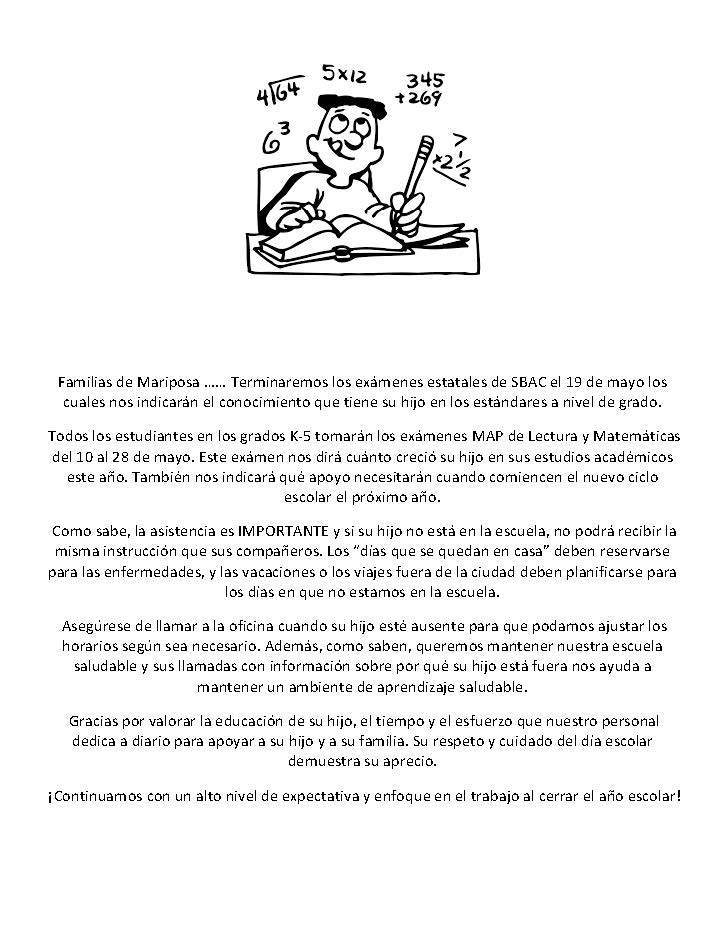 Our first May Food Night will be a Pre-Order event.Tortas Ebenezer & PaleteriaMichoacana have donated their yummy food. Order envelopes will be send out tomorrow. Please fill outthe order section and return the envelope with payment.  Orders will be first come, first serve as wehave a limited quantity.  Items can bepicked up at Mariposa on Tuesday 05/18 during "Pick Up" and Team Up from 3pm-5:30pm.Nuestra Primera Noche Familiar de Comida será un evento de Pre-Venta. Tortas Ebenezer & Paleteria Michoacana nos han donado su rica comida. Los sobres se enviaran a casa mañana.  Por favor llene el sobre con su orden, incluya su pago y regreselo a la oficina. Tendremos cantidades limitadas, las ordenes se surtiran por orden de llegada. Podrán recoger su orden en Mariposa durante la salida y en Team Up de 3pm-5:30pm. 100% of sales this day will be donated back to our school, Mariposa Academy!  A BIG THANK YOU to Tortas Ebenezer and Paleteria Michoacana! El 100% de ventas este dia sera donado a nuestra escuela, Mariposa Academy!  MUCHAS GRACIAS a Tortas Ebenezer and Paleteria Michaoacana!

Don't forget to show your appreciation.....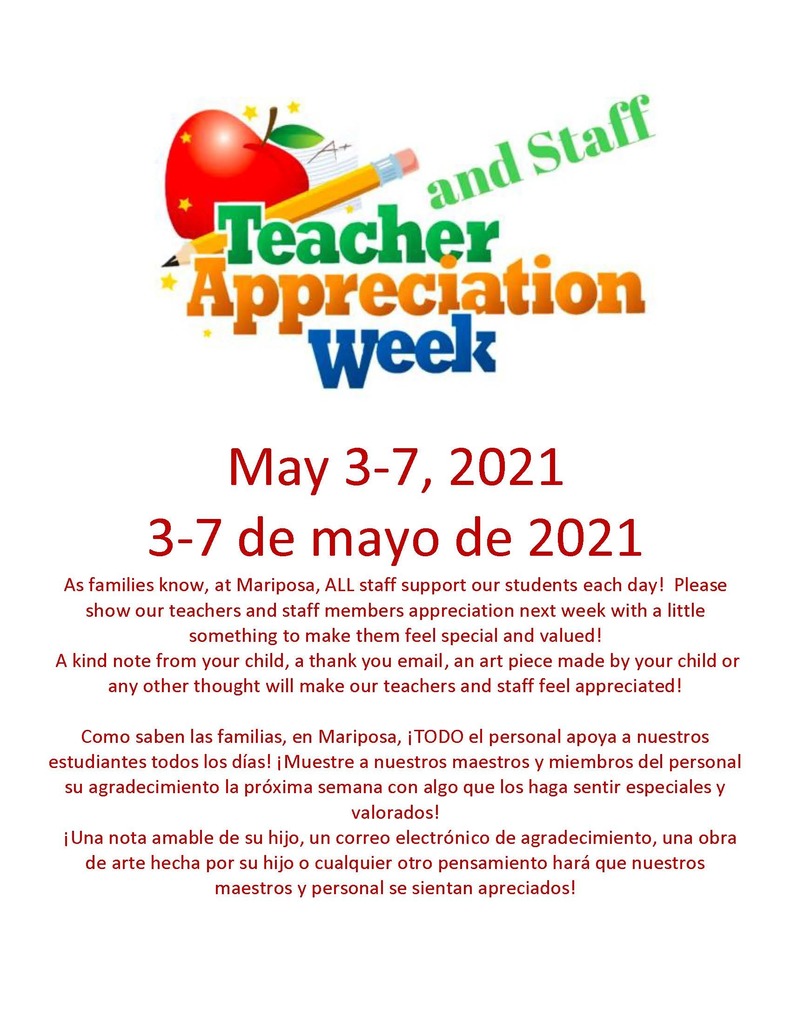 The 2021-2022 school Year Pre-Kinder list of interest is open check our website
www.mariposaacademy.net
for more details. La lista de interes de Pre-Kinder para el año escolar 2021-2022 está abierta. Para más detalles visite nuestro página web
www.mariposaacademy.net