The 2021-2022school Year Pre-Kinder list of interest will open on 04.12.2021 check our website
www.mariposaacademy.net
for more details. La lista de interes de Pre-Kinder para el año escolar 2021-2022 se abrirá el 04.12.2021. Para más detalles visite nuestro página web
www.mariposaacademy.net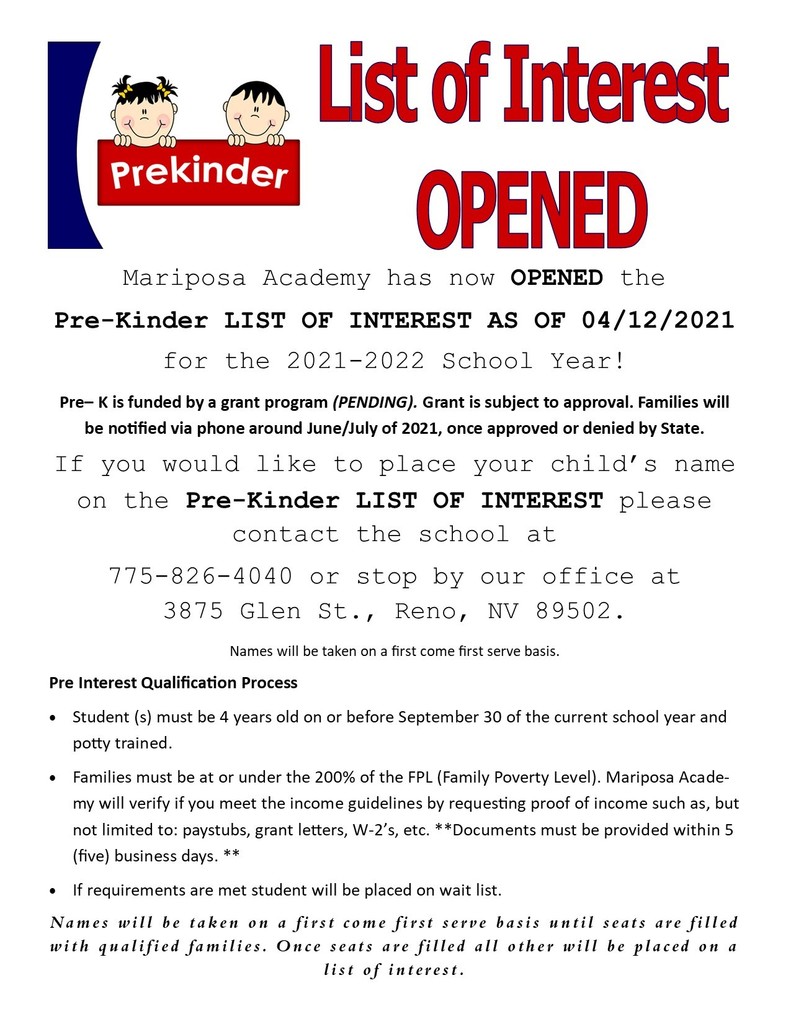 Picture Day is fast approaching! Tuesday, April 13, 2021 This year we're encouraging students to show their personality, joy and confidence. It's a celebration of their individuality. In short, we're encouraging them to simply: Be You. If they want to wear a funny tie, dress up or down a little, or even wear a funky hat or two, they've got the all-clear to Be You. BE YOU - encouraging kids to laugh, enjoy, and love in front of the camera. ¡El día de la fotografía se acerca rápidamente!Martes 13 de abril de 2021. Este año estamos animando a los estudiantes a mostrar su personalidad, alegría y confianza. Es una celebración de su individualidad. En resumen, los alentamos a simplemente: Ser ellos. Si quieren usar una corbata divertida, vestirse un poco más arriba o más abajo, o incluso usar uno o dos sombreros originales, tienen todo claro para Ser ellos. SEA USTED: anima a los niños a reír, divertirse y amarse frente a la cámara.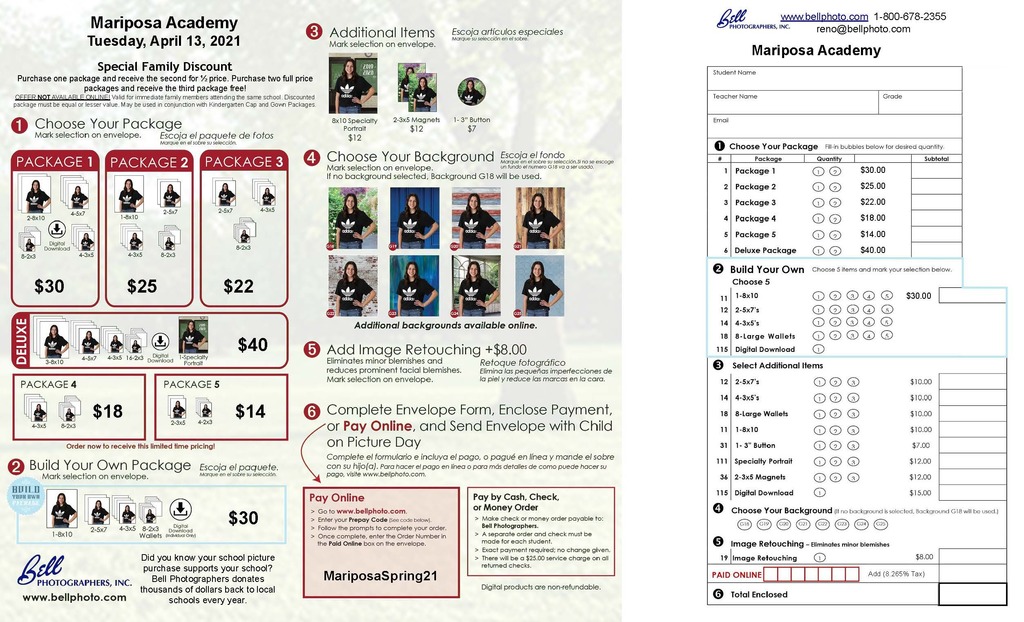 Good afternoon, Truckee Meadows Parks Foundation has now opened registration and is accepting scholarship applications for our Student Stewards Summer Science Camp! Our goal is to ensure every child has the opportunity to explore the joys of natural science, so we appreciate your help with sharing this information with your program community. The Student Stewards Program is offering 9 weeks of outdoor exploration, hands-on activities, and exciting experiments, from June 7 to August 6. Some of our weekly themes include "Build, Destroy, Build," "Mad Science," "Creepy Crawlies and Other Creatures," and more! Our camp is for students ages 8-12. Older students are invited to apply to become a Junior Counselor by emailing
hannah@tmparksfoundation.org
. Camp runs from 9 AM to 4 PM Monday through Friday; extended hours (8:00 AM to 5:30 PM) are also available for an additional $20/week. We are currently offering an Early Bird Special of $150 per student per week ($170 with extended hours)! After May 3, this price will go up to $200 ($220 with extended hours). We also offer a ton of need-based scholarships, so please encourage your students to apply today! More information can be found on our webpage
www.mariposaacademy.net

Bring your gently used uniform items. For every piece of clothing donated, you will receive a ticket for a drawing. Bring your donations during drop off. All clothing must be clean and in good condition to share with other families. *Clothing will be quarantine for 4 days before exchanging to other families. (Donations are not required in order to attend shopping days)Donations will be collected the week of 4/12-4/16 Shopping Days 4/20-4/22 1pm-3pm Traiga sus uniformes usados Por cada prenda donada, recibirás un boleto para participar en una rifa. Traiga sus donaciones durante el tiempo de dejar a su estudiante a la escuela. Toda la ropa debe estar limpia y en buenas condiciones para compartir con otras familias. *La ropa estará en cuarentena durante 4 días antes de intercambiarla con otras familias. (No es necesario traer donaciones para participar en los días de compras) Donaciones seran colectadas la semana 4/12-4/16 Días de compras 4/20-4/22 1pm-3pm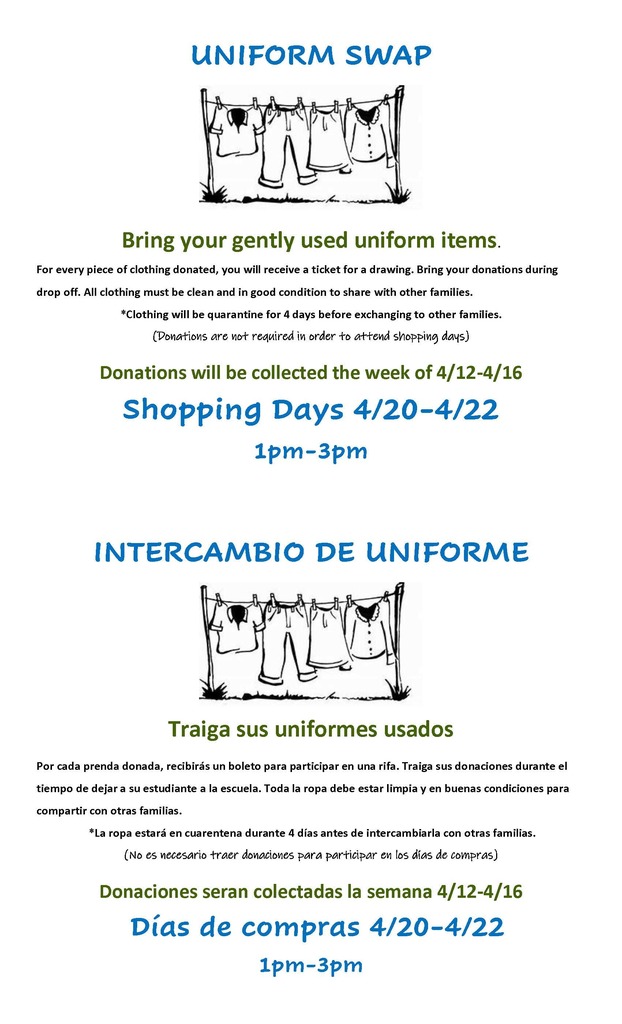 Parent/Teacher Conference Week April 19- 23. All students will be released at 12:30PM and there will be no Team Up. Please make sure to pick up your student on time and make the proper childcare arrangements since Team Up will be closed during conference week. Thank you! Semana de conferencias de padres y maestros del 19 al 23 de abril. Todos los estudiantes saldrán a las 12:30 PM y no habrá Team Up. Por favor asegúrese de recoger a su estudiante a tiempo y haga los arreglos adecuados para el cuidado de los niños ya que Team Up estará cerrado durante la semana de conferencias. ¡Gracias!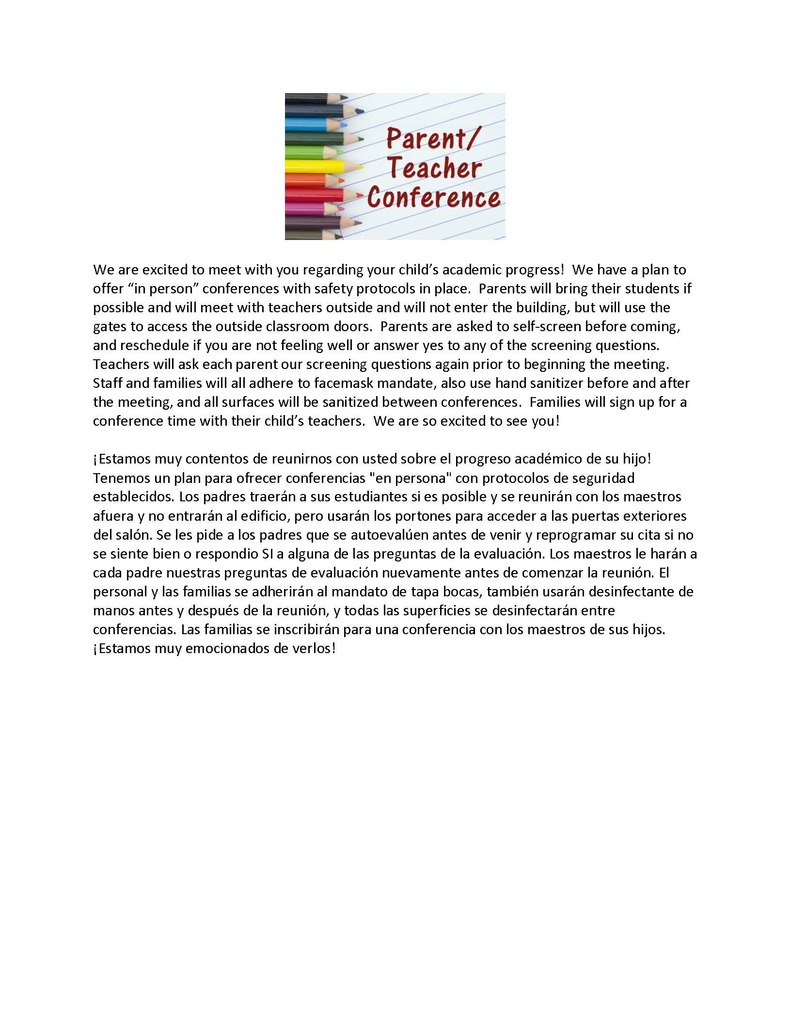 Recordatorios importantes: 1. Si a su hijo o a alguien en su hogar le han hecho la prueba de COVID por CUALQUIER motivo, los estudiantes no pueden venir a la escuela hasta que nuestro personal haya trabajado con usted para recopilar información. 2. Las clases comienzan a las 8:00 am todos los días. Si llega tarde al traer a su hijo a la escuela, deberá estacionarse y traerlo a la oficina, ya que nuestros maestros de turno no estarán en el estacionamiento mientras están dando clases. NO se limite a dejarlos. 3. Cada día debe de estar preparado para responder a las preguntas de detección al dejarlos. ¿Cómo se siente su hijo hoy? ¿Hay alguien en la casa que esté enfermo? ¿Tomó su hijo medicamentos por enfermedad (no vitaminas) para venir a la escuela? Por favor recuerde estos pasos ya que son importantes para que nuestra escuela continúe apoyando a los estudiantes, el personal y a las familias de manera segura.

Important Reminders: 1. If your child or anyone in your home has been tested for COVID for ANY reason, students may not come to school until our staff has worked with you to gather information. 2. Learning starts at 8:00am every day. If you are late bringing your child to school, you will need to park and bring them into the office as our duty teachers will not be in the parking lot as they are teaching classes. DO NOT just drop them off. 3. Each day you must be prepared to answer the screening questions at drop off. How does your child feel today? Is there anyone in the home that is sick? Did your child take medicine for sickness (not vitamins) to come to school? Please remember these steps as they are important for our school to continue to support students, staff, and families safely.



Welcome back and we hope you enjoyed your spring break! We will see you tomorrow for school to begin at 8:00am and drop off beginning at 7:45am. It is IMPORTANT that families use the screening questions for students prior to arriving at school. You will be asked again in our parking lot at drop so that we can ensure safety for all. See you tomorrow!

¡Bienvenido de nuevo y esperamos que haya disfrutado de sus vacaciones de primavera! Nos veremos mañana, la escuela comienza a las 8:00 am con la entrega comenzando a las 7:45 am. Es IMPORTANTE que las familias utilicen las preguntas de selección para los estudiantes antes de llegar a la escuela. Se le preguntará nuevamente en nuestro estacionamiento en la entrega para que podamos garantizar la seguridad de todos. ¡Nos vemos mañana!

Second graders did an amazing job presenting their readers theater plays today!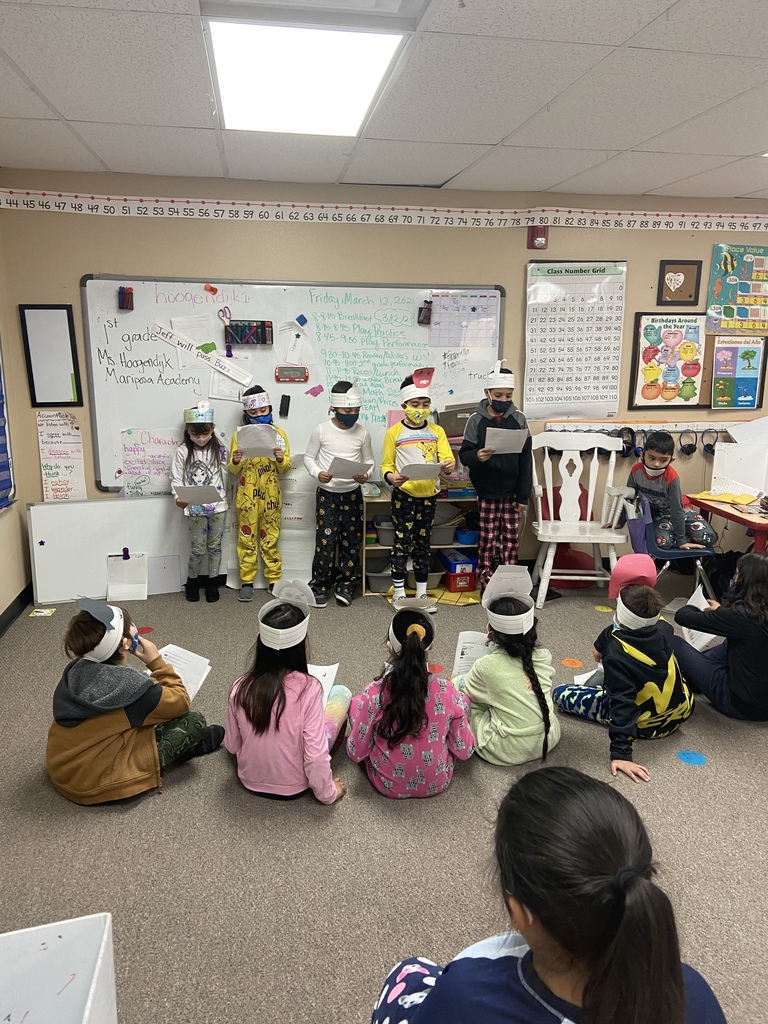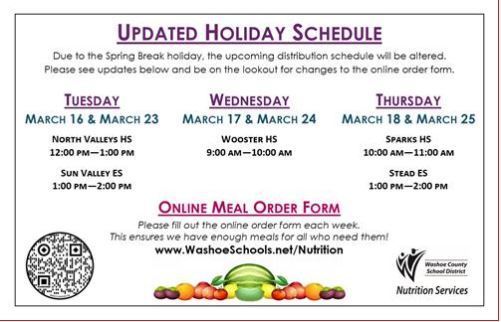 Reading Week connects us with our daily learning and our future careers. Thank you Q&D Construction team for pulling together an AMAZING DAY for our students!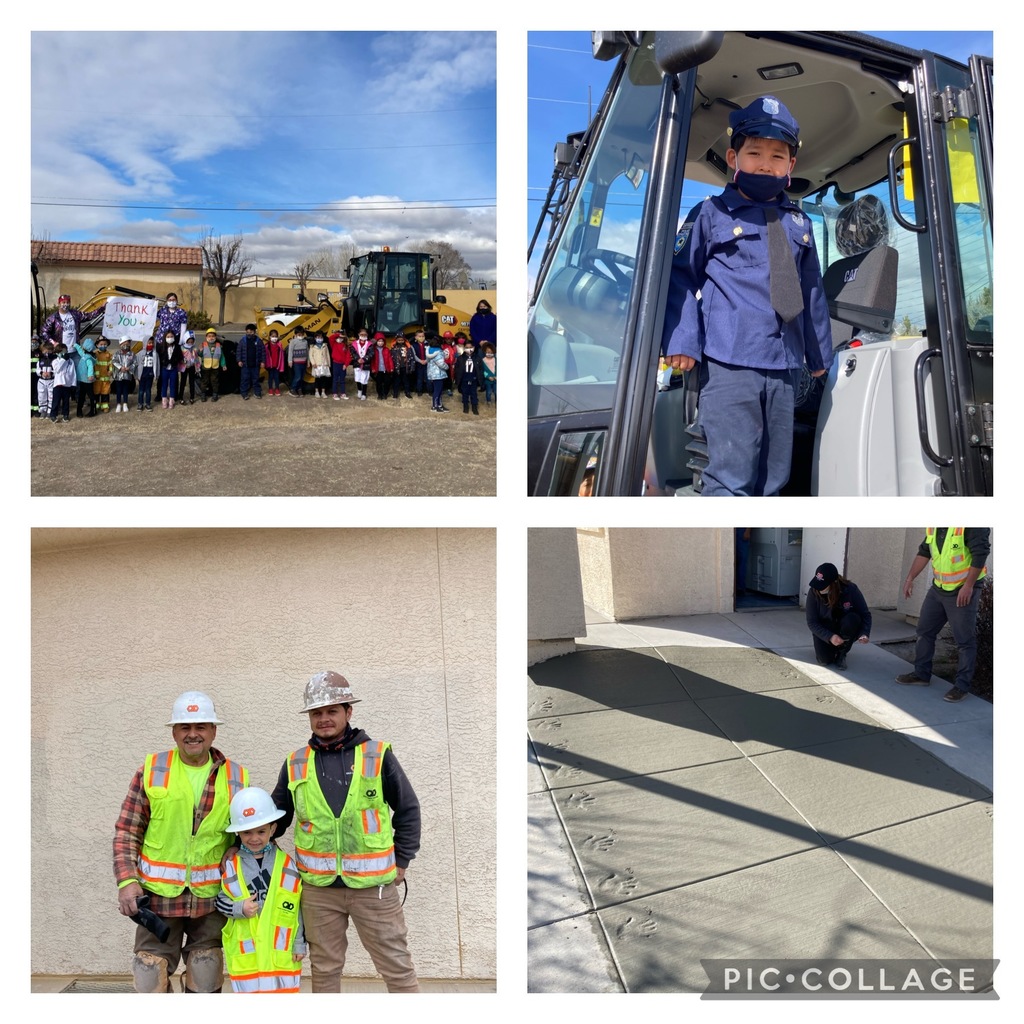 Thank you Q&D for the amazing experience !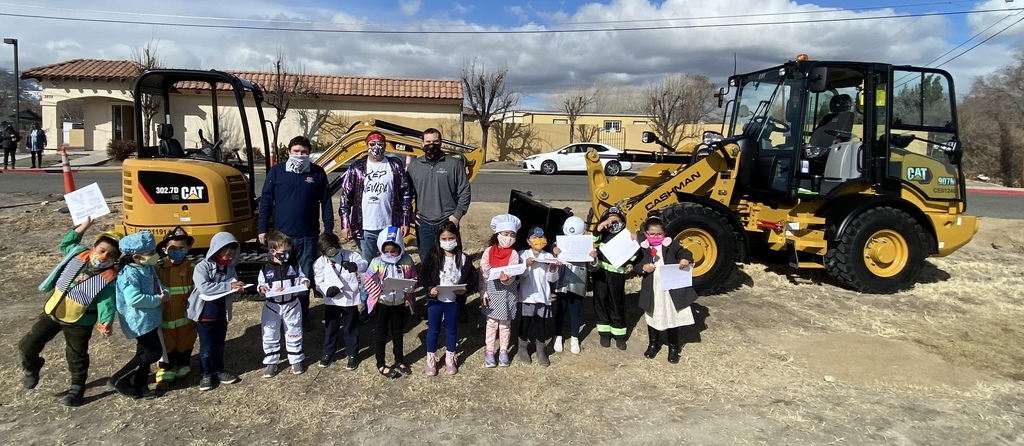 Nos quitamos el sombrero a la lectura 🧢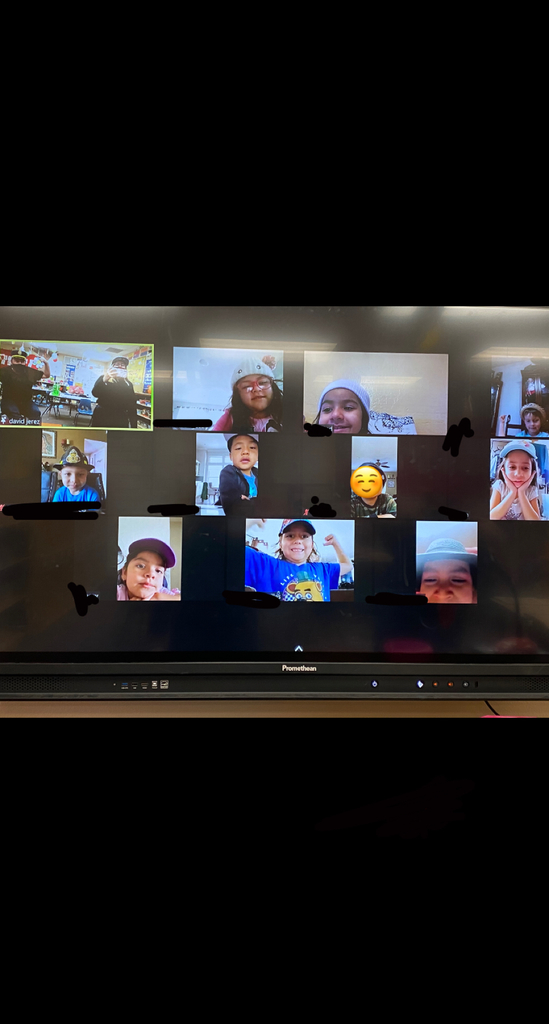 Vaccine Clinic on Neil Rd. COVID 19 65+ 3.11.2021 - 7 a.m. to 12 p.m.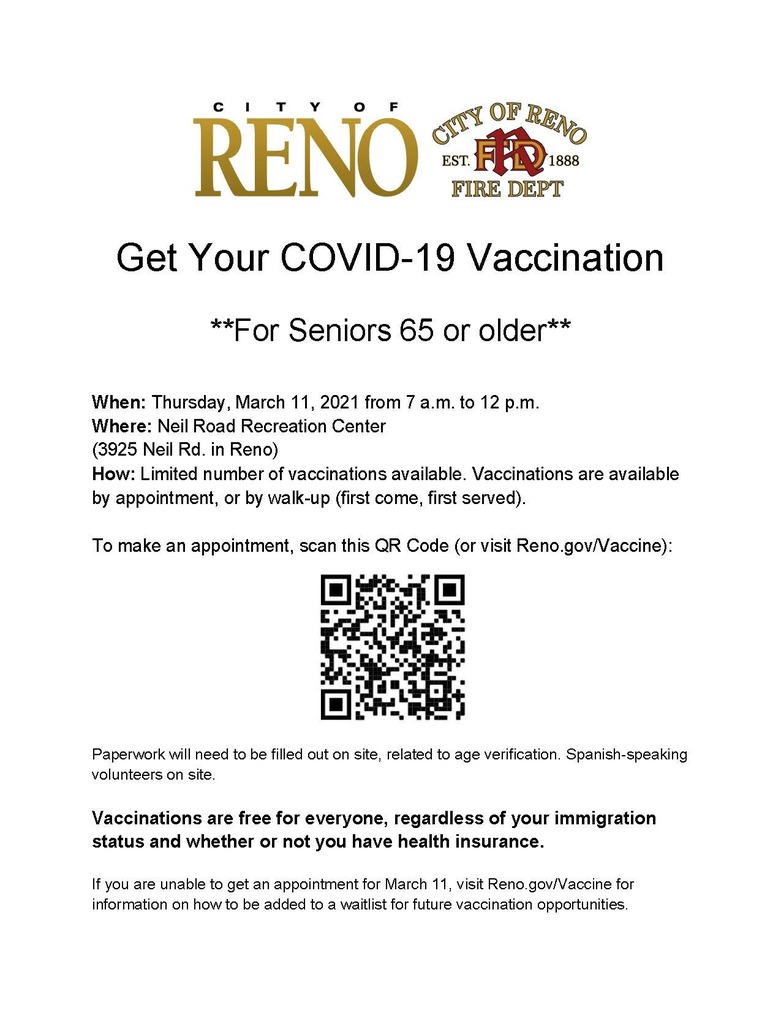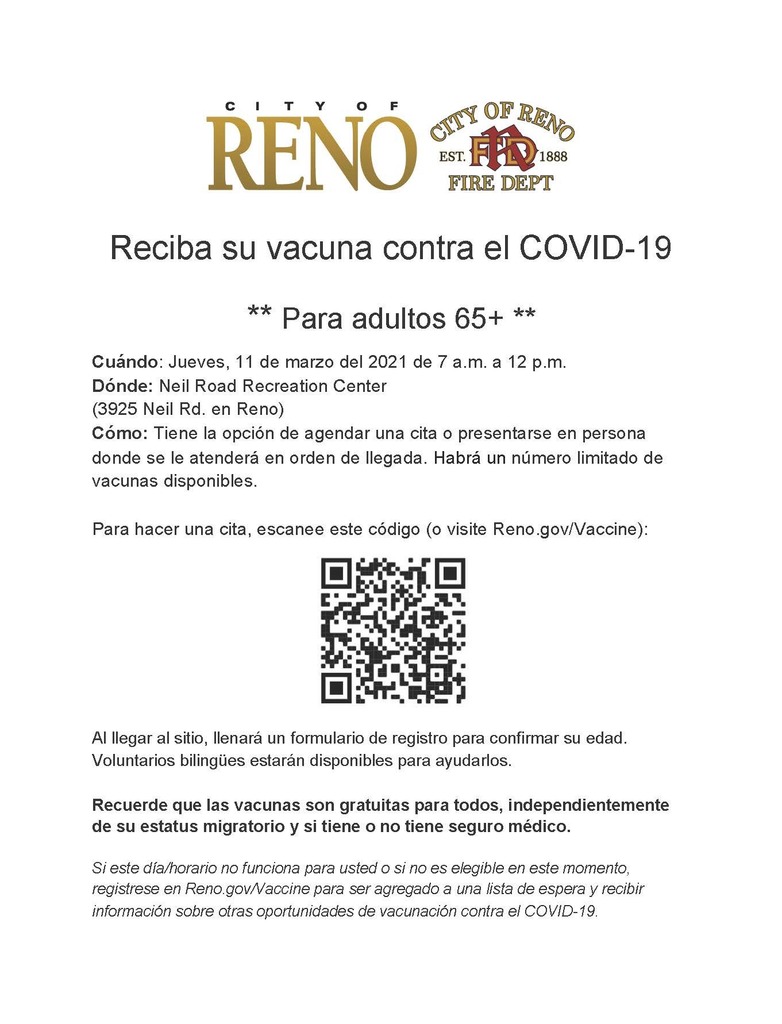 Spring Break March 15-26 - No School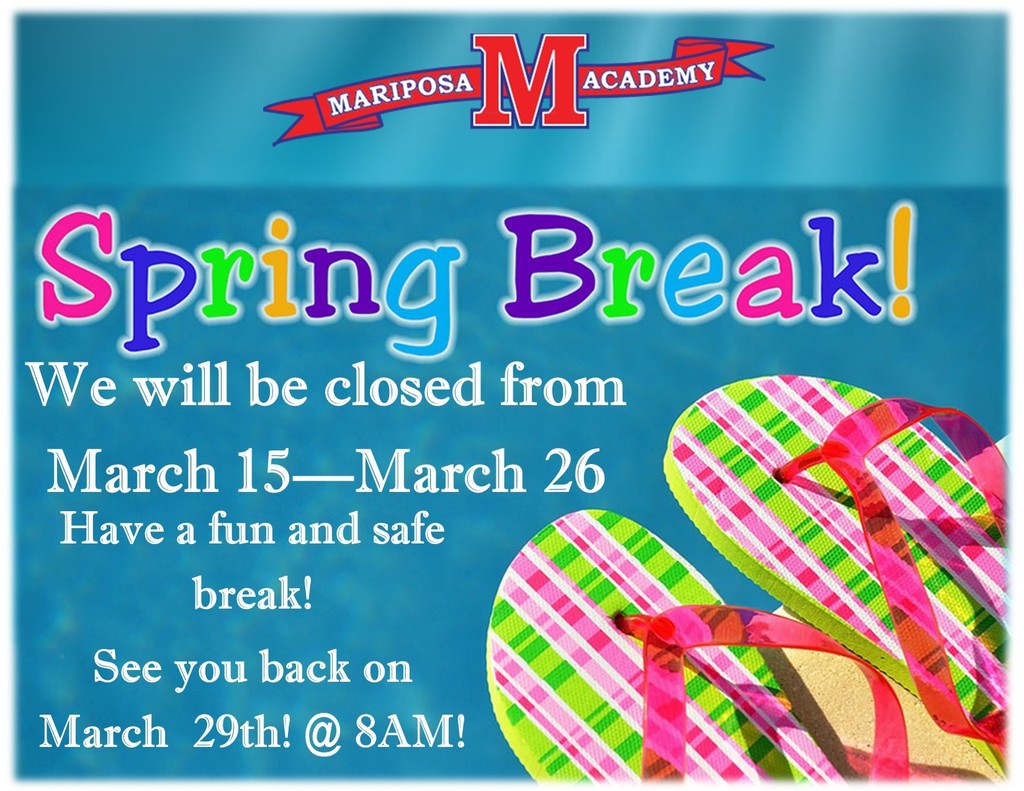 3/10/21 Mariposa is on a regular school schedule today. Please drive safely and we will see you soon! Remember NO TEAM UP today and 1:30pm release. Mariposa tiene un día regular escolar hoy. !Por favor maneje con precaución y nos vemos pronto! Recuerde, NO TEAM UP hoy y salida temprana a la 1:30 p.m.

If Mariposa is impacted by the weather, you will be contacted. For updated information please check our website,
www.mariposaacademy.net
. Si Mariposa se ve afectada por el clima, será contactado. Para obtener información actualizada, visite nuestro sitio web,
www.mariposaacademy.net